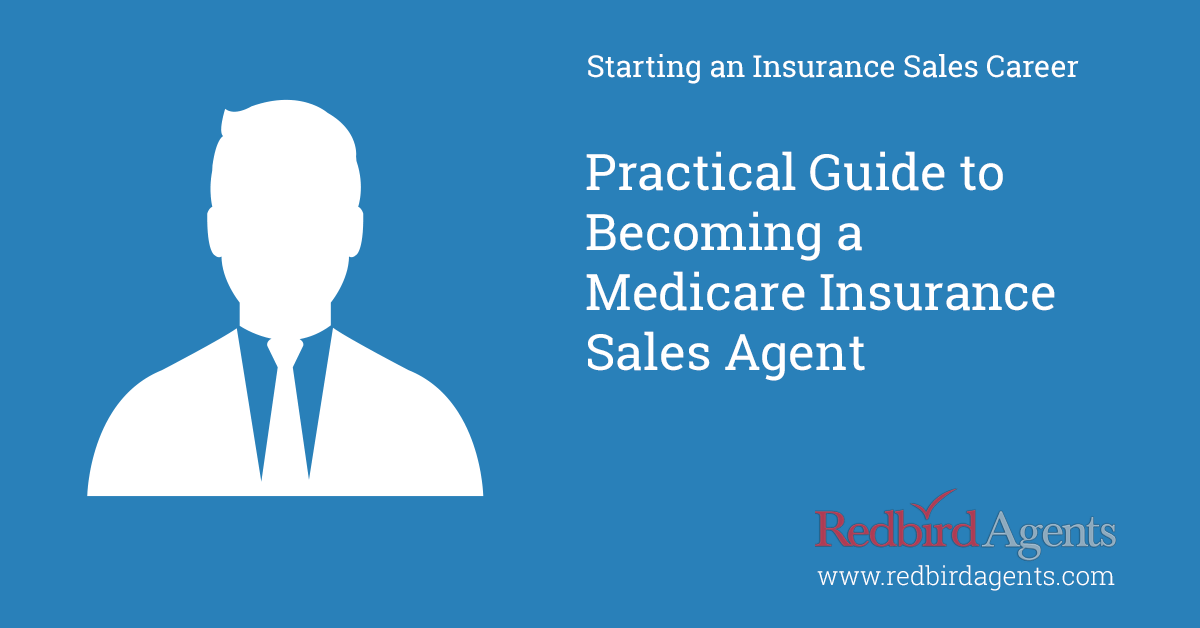 ---
Featured Book Recommendation!  
Dear Medicare Agent, you're making a huge mistake if you don't read this book immediately!

---
Hello, my name is Brandon Clay and it looks like you're here to learn how to become a Medicare insurance agent?  Or, maybe you want to add Medicare as a service to your existing agency?
This article breaks down the seven steps required to start and maintain a successful career in Medicare sales and build a residual six-figure income in five years or less (I've coached many agents who have accomplished this in 24 months or less).  This article is relevant whether you're planning on selling in-person or over the phone.
I'll also provide you the trusted organizations and resources that will jump-start your business.  Thanks for reading and don't hesitate to reach out, here!
Medicare Insurance Agent Job Description at a Glance
I'll keep this very simple.  When you become a Medicare insurance agent, your target market will be individuals in the following two categories.
Turning 65 and becoming eligible for Medicare health benefits.
Disabled, under 65, and eligible for Medicare.
A Medicare sales career can be very rewarding personally, professionally, and financially as it allows you the ability to build strong relationships and help a lot of people.
Medicare is also a phenomenal way to support your existing customers so they aren't going to another agent for their original Medicare, part c, or Medicare supplement plans needs (don't worry, I'll explain what those are shortly).
7 Steps to Become a Medicare Insurance Agent
Here are the 7 steps you need to follow to become a Medicare insurance agent.
Getting Contracted and Appointed with Multiple Medicare Companies
Complete Your Annual Carrier Medicare Certifications
Maintain Your Health Insurance License Continuing Education
Did you know this?!
It only takes 330 Medicare Clients to Earn a Six-Figure Residual Income!
Getting Licensed to Sell Medicare
Learning how to get a Medicare license is simple, but takes work to maintain each year in order to retain your residual income from previous insurance sales.
To become a Medicare insurance agent, you must first get a health insurance license in the state you currently live in (this is called your resident state health insurance producer license).  You can use the link below for WebCE to obtain your study material needed before you scheduled your insurance exam.
Aside from being a requirement, you will receive the fundamental training essential for you to understand how health insurance plans work, including original Medicare, Part C, Medicare supplement plans (also called medigap plans), and part d plans.
Here are some of the important areas of study a prospective sales agent will find in the health insurance license process:
Deductibles
Co-insurance
Claims adjudication and how it affects health plan members' access to care
Networks such as PPO, HMO, and Fee-for-Service
Healthcare laws
Professional ethics and compliance
There are several vendors who offer health insurance license training, and many states may require specific hours of study prior to taking the health insurance exam.  There are two potential requirements you'll need to meet to get your health insurance license to sell Medicare.
Study Courses for Health Insurance License
Some states require and offer classroom training with a seasoned licensed health insurance agent who prepares you for the exam. This is a nice option by giving you access to someone who can answer questions as you progress through the course. This classroom training takes roughly a week to complete with the goal of passing the exam at the end of the class.
Self-Study Health Insurance License Preparation
Some states offer self study instead of courses.  If you would rather study on your own time, there are course options in book and electronic formats. This allows you to learn at your own pace. Many of these types of courses give you access to a licensed individual via an 800# or web chat.
Once you pass your state health insurance exam, you are officially certified to sell health insurance products in your resident state once the testing center transmits your successful test score to the state.  That process typically takes a few days
It is worth noting that many health Insurance exam vendors offer a life insurance certification at the same time you are preparing for your health certification. While having a life license is not required to sell Medicare products, it is a good idea to have this license under your belt to provide your client with other insurance product needs down the road.
All you need to do is use a health insurance license vendor and follow the specific details for your resident state.
Brandon's Suggestion: My suggestion would be to schedule your exam first so you can give yourself a deadline to study towards.  Doing this changes how you prioritize your study behavior and will get you one step closer to starting a career selling Medicare. I've also found those that do this are more likely to pass on their first or second try.  If you're specific state has other requirements like background checks and fingerprints, you'll need to account for the time that takes as well.
Recommended Health Insurance License Vendor: We exclusively use WebCE for insurance exam prep and you can sign up for your exam study course or purchase your study materials here.
Complete and Pass AHIP Medicare Training
Now that you are a licensed insurance agent, your eligibility to sell Medicare is based on passing another test with 90% or better.  This is the annual Medicare training and certification through America's Health Insurance Plans (AHIP).
It is important to understand that selling certain Medicare products requires special certification as determined by the Center for Medicare and Medicaid Services (CMS). CMS regulates Medicare plans, the insurance companies, agents, and agencies who sell them.
AHIP certification usually begins in late June or early July for the following Medicare plan year.
For example, if you take your certification exam in late June or July 2020, you are likely being certified to sell the 2021 product to eligible seniors during the 2021 annual enrollment period.
 The annual AHIP certification exam comes with fee of $175 each year. However, Redbird offers a $50 discount to all agents.
Brandon's Suggestion:  Sign up for AHIP using the discount link below and it will automatically apply the $50 savings during the checkout process.  Using the Redbird discount has no impact on any of your licensing, alignment, or getting started with a wholesaler.  It is an open discount that anyone can use, so feel free to share it.
Signup for AHIP here and get your $50 discount.
Choosing a Wholesaler (FMO)
What is an FMO?
FMO is an acronym for Field Marketing Organization which is a company approved to distribute health insurance plans on behalf of various insurance companies.  An FMO will help you get appointed to sell with multiple insurance companies.
Once contracted with a wholesaler (FMO), these are the products you will be approved to sell:
Medicare Advantage
Prescription Drug Plans
Medicare Supplements.
When you get your health license, simply sticking a "I sell Medicare Insurance" sign on your office window won't get you off to a fast start. You must become "appointed" with various insurance carriers to be able to sell their products, negotiate commission agreements, and get the marketing support from an experienced team to help you maximize your results.
Below are some questions I always suggest you ask before committing to any FMO:
What kind of Medicare sales training do you provide (e.g. face-to-face, online, ride-alongs, etc.)?
What carriers are you appointed with?
Will I be paid directly from the insurance company or will my commissions be assigned to the FMO?
Do you provide E&O insurance?
How can you help me with Medicare leads and getting in front of interested prospects?
Brandon's Suggestion: Speak to multiple Medicare FMOs to determine the best fit for you.  Simply taking the biggest commissions is a grave mistake.  Be patient, talk to numerous FMOs and go with the one that your gut tells you is the right work environment for you.
If you would like some specific recommendations for Medicare FMOs, please contact me directly and I'll give you some introductions to Medicare FMOs that I trust. Please provide me some insight into what you're looking for and connect with me here.
Errors & Omissions Insurance (E&O Insurance)
E&O insurance is insurance intended to protect you should you give a client incorrect or misleading information for which they take legal action against you. This can be purchased though most property and casualty agencies as well as many insurance associations.
Some FMOs will provide you with E&O insurance.  If they do not, then you will need to purchase on your own.
A typical E&O policy coverage limit is $1,000,000/$3,000,000 and will run you $300-$500 per year. Most insurance companies will require this.
Brandon's Suggestion: We have heard great feedback from those who joined the National Association of Professional Agents (NAPA).  They have a great E&O program for independent health insurance agents.
Get Contracted and Appointed to Sell Medicare Plans
You must complete a contract with each insurance company in order to be appointed to sell.  For example, if you want to sell Medicare plans with Aetna, Cigna, and Anthem, you'll need to complete a contract with each of those entities through your FMO.
Below is a checklist of what most insurance companies will require to become ready to sell:
Copy of your current resident and non-resident state health insurance license
Copy of your current E&O policy
Completed legal questionnaire provided by the insurance company (you will get this from your FMO)
Consenting to a background check
Passing annual certification exam specific to that carrier. This is going to be specific to Medicare Advantage Plans and Prescription Drug Plans, however more and more Medicare Supplement companies are starting to implement certifications as well.
The time this process takes will depend the number of carriers you intend to broker for your clients.
Medicare is highly regulated and many of the carriers have different contracting and appointment processes to get their agents ready to sell (RTS).  You will need to be patient during this process as it can take some time to get your approvals from each company.
Most insurance carriers require their certifications to be passed annually prior to the upcoming Medicare annual election period (AEP). Ask your immediate upline to to learn how to get certified to sell Medicare advantage plans, they will give you detailed instructions for each carrier.
Brandon's Suggestion: If you're not sure what plans you want to offer, fill out this form and we can schedule a call to review the various options you have in the Medicare business.  Start Here.
Start Selling Medicare Today!
Continuing Education
State requirements on continuing education vary and it is critical to keep this up to date to ensure your license stays active and you can continue to receive commissions. Most states require the following:
Dedicated hours of Ethics and Anti- Money Laundering training
Dedicated hours in your respective area of concentration
You can choose from many different options from your insurance CE provider and they will guide you through the requirements for your resident state.
Brandon's Suggestion:  I have always used WebCE for my continuing education.  They are a great, dependable, and affordable resource for insurance continuing education.  You can shop their full line up of continuing education courses here.
Medicare Agent Training
The key to really becoming a great top Medicare agent is by committing to ongoing Medicare agent training.  A great way to do this is connect with your FMO (assuming it's an FMO that offers Medicare) and asking what their Medicare agent training programs look like.
A good Medicare FMO will guide you through everything from compliance to Medicare sales language.
If you don't have an FMO, there are two things I would suggest:
Pick up a copy of Six Hours to Six Figures.
Check out the program from Chris Westfall.
Get a Consistent Flow of Medicare Leads
Unless you're a natural born salesperson, leads will be critical to building a six-figure residual income selling Medicare.
Remember, it only takes roughly 400 clients to generate a recurring six-figure annual income, so the first 400 is always the hardest, which is why leads are so important.
Depending on your budget, there are various types of leads you can purchase that will align with your goals to get to your first 400 clients.  You need to clearly understand the concept of cost per acquisition so you can be in the right frame of mind when buying leads and learning to maximize your conversion rate.
For example, if you buy 5 leads at $30 per lead and you sell 1, your cost for that 1 sale is $150.  Divide your monthly budget by your target acquisition costs and that will allow you to forecast how long it will take to get to your 400 clients and the coveted six-figure income.
Brandon's Suggestion: RGI leads is a great place for direct mail, and they offer a discount!
Conclusion
Becoming an independent Medicare insurance agent takes planning and preparation but can be extremely rewarding as you build toward a six-figure residual income. Remember, it only takes roughly 400 clients to get there, so do the math on your budget and time commitment and you can forecast how long it will take.
Following these specific steps will help you get off to a fast start!
Get Your Insurance License: Study and take your health insurance licensed in your current resident state using
Complete Annual Medicare Certification: Complete your annual AHIP Medicare training and don't forget to use our $50 AHIP discount when checking out.
Commit to a lead program and do not deviate! Here are some great lead vendors.
Get E&O Insurance: Go to NAPA and get setup with your errors & omissions Insurance here.
Interview Medicare FMOs: Research and choose a wholesaler that you feel comfortable working with to give you access to enough products to be a great resource to your clients.
Complete Annual Product Certifications: Stay current with all your annual carrier certifications so you can ensure you do not lose your residual income.
Keep Your Insurance License Active: Keep your health insurance license active by completing your continuing education credits here.
Always Learn and Become an Expert: Continue to learn as much as you can about becoming a six-figure Medicare producer by reading our Ultimate Guide to Selling Medicare here.
As always, let us know what questions you have. Our team is here to help you navigate this industry and speed up the time it takes you to become successful and build a six-figure residual income.
Do You Want a Six-Figure Recurring Income?
Related Articles